Archive for the 'MAC' tag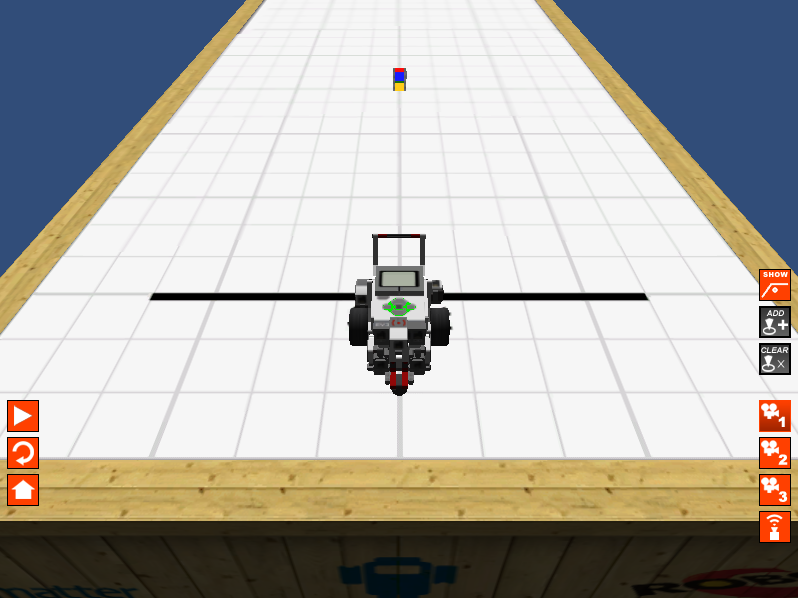 Xander over at BotBench goes into detail in a new blog post about using Robot Virtual Worlds (RVW) inside a Virtual Machine.
He talks about how some of the issues you might encounter using a VM and some of the solutions he has found. Such as the 3 camera settings in RVW:
1. Follow mode: you can use the wheel to zoom in and out.
2. Camera view from above
3. Free movement: hold left button and move to move the view. The wheel is used for zooming.
Unfortunately, if you run RVW inside a VM, camera option 3 does not work. Unless, of course, you know how to configure VMware Workstation properly. To find out how to configure properly and to read the full article, click here!
We are excited to announce our brand new programming game, Beltway, just in time for the kickoff of the VEX IQ Virtual Challenge!
In Beltway, you will program your VEX IQ robot to autonomously score as many cubes as possible during the 2 minute period. The standard Highrise game has been augmented with a conveyor belt around the perimeter and several other game play elements. Click here for a more extensive list of the new rules and game play. Beltway is available in the latest update to the VEX IQ Highrise Robot Virtual World download.
Check out this video of one of the new Virtual VEX IQ models, Clampbot, scoring in Beltway:
We include sample code to help you get started when you install the Robot Virtual World. You can locate it in ROBOTC by going to File > Open Sample Program, and choosing the Highrise folder. Get started today, and keep submitting your high scores and code to CS2N!
Check out our previous post on the VEX IQ Virtual Challenge, here.