Archive for the 'Apple' tag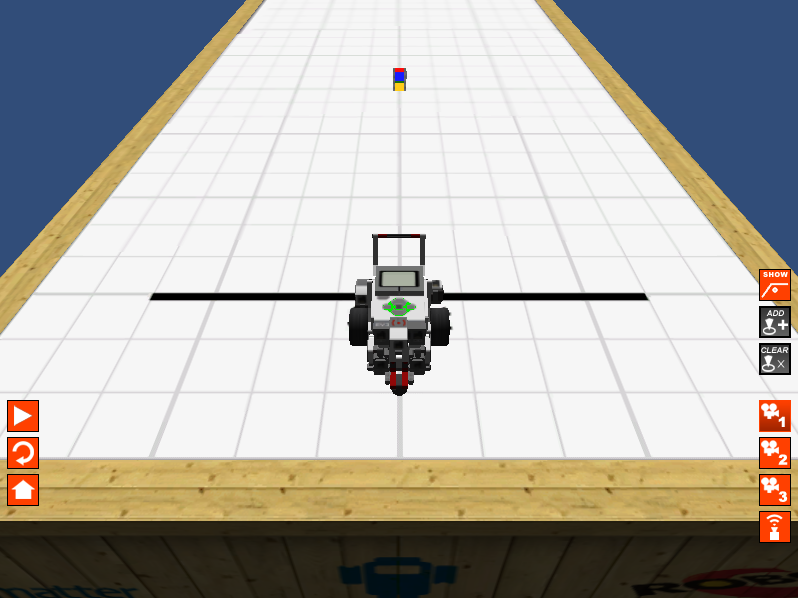 Xander over at BotBench goes into detail in a new blog post about using Robot Virtual Worlds (RVW) inside a Virtual Machine.
He talks about how some of the issues you might encounter using a VM and some of the solutions he has found. Such as the 3 camera settings in RVW:
1. Follow mode: you can use the wheel to zoom in and out.
2. Camera view from above
3. Free movement: hold left button and move to move the view. The wheel is used for zooming.
Unfortunately, if you run RVW inside a VM, camera option 3 does not work. Unless, of course, you know how to configure VMware Workstation properly. To find out how to configure properly and to read the full article, click here!
We are thrilled to announce a brand new, FREE Robot Virtual Worlds app for the iPad! The Robot Virtual Worlds app allows you to start learning how to program both simulated VEX IQ and fantasy robots using ROBOTC Graphical.
Click here to to open the Robot Virtual Worlds App in iTunes!
The current version of the app will allow you to use the Basic Movement commands from ROBOTC Graphical to control the robot (forward, backward, turn right, turn left), along with the robot's grippers and arms to interact with objects in the environment. We believe this is a great teaching tool to include with the Expedition Atlantis iPad app as well as a teaching tool for ROBOTC Graphical!
Check out our video of the app in action…
And as always, if you have questions or feedback, feel free to contact at support@robotc.net or visit our forums! Happy programming!!
The Robot Virtual Worlds team is proud to announce our iPad app, Expedition Atlantis, is now FREE for a limited time from the Apple App Store!  
Expedition Atlantis immerses you in a world of underwater robotics exploration, where you must solve math problems to control your robot's movement in the deep seas ruins.










The math problems will help students understand proportional relationships and the basics of robot programming. It is designed for the student to learn as they play, and includes in-game tutorials to help them play along. As you play, you'll be able to customize your robot, and also earn achievements through our Computer Science Student Network (CS2N). A full teacher's guide for using Expedition Atlantis in the classroom is available at www.robotvirtualworlds.com/ipad.




Expedition Atlantis was tested in a number of diverse classroom settings. In every case, students had measurable gains in proportional understanding, as well as increased interest in math and robotics. Read more about the research here!





Check out our gameplay video here …


As you play along with the app, please send us your feedback at support@robotvirtualworlds.com! We'd love to know what you think and any improvements we can make.